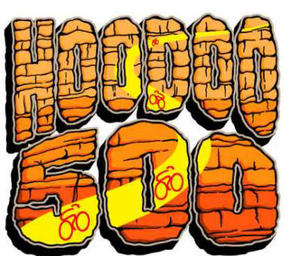 I want to say thank you to everyone who sent words of encouragement over the past few days. They have really helped me get through this week and help me gain the perspective that a DNF after 350 miles in <22 hours is more of an accomplishment than a failure. There are infinite outcomes that could have actually been serious and worthy of feeling devastated. I emerged safely and uninjured. That is all that matters. Thank you so much to everyone who was thinking of me and praying for me while I was on the road. I believe a large part of the reason I emerged safe and sound despite all my difficulties was because you were all with me in spirit.
I also want to say a very sincere thank you to everyone who made a donation in honor of my father to the American Cancer Society. 101 donations were made so far (including personal checks), raising $7738.60 to fight cancer. This is completely amazing and far exceeded any expectations I had before starting this fundraiser. I am totally blown away and I am extremely grateful to all of you for your support.
If you are still reading, here is the Reader's Digest version of what happened.
The HooDoo 500 course is a 519 mile loop that starts and ends in St. George, Utah. The ride goes through amazingly beautiful country including portions of Zion and Bryce Canyon National Parks. I was one of 13 solo riders who started at 7 am on Saturday. Solo riders are allowed to have a support vehicle during the race. The support vehicle provides "leap frog" support during the day which involves stopping along the road to provide the rider food, water and whatever else they might need. In a race situation, riders don't want to loose time stopping to get food or water. The picture below shows Sheila and I doing a rolling water exchange at the top of a hill with the support car and the beautiful scenery in the background. Still photos do not do justice to how flawlessly my crew handled exchanges when I was moving 20 mph faster than they were. The other photo is of me climbing a particularly steep but gorgeous stretch of road.
More photos taken by Franz Kelsch can be seen here:
At night, the support vehicle follows with special lighting and signage to protect me from traffic and make sure I am doing ok. One of the most surreal moments of the ride occurred at approximately 9 pm on Saturday night. A mountain lion jumped from the hillside on the right side of the road and crossed just 15-20 feet in front of me in the pitch darkness. Amazing.
I had one of the best support crews I could have possibly hoped for – Sheila, Franz Kelsch and Paul Vlasveld. Not only did they come with tens of thousands of miles of cycling experience between them, but Paul also came with a fully equipped van! I can't adequately express my thanks to these people for supporting me. Even though they didn't get to pedal a single mile of the course, they were right there for me (with very little sleep) every inch of the way.
The race started extremely well. I predicted beforehand that my biggest competition would come from David Holt. David is a very accomplished, RAAM qualified rider who had previously placed 2nd and 4th as a solo in the Furnace Creek 508. He also holds a Furnace Creek two-man team record for his age group. Despite David's abilities, I found it relatively easy to keep him in sight for the first 200 miles of the ride. Maybe not as easy as the next photo implies, but I was in my element. I probably could have passed him earlier, but I was determined to not go off the front too early in the ride. Too many rookies fail that way. I like to think all the other riders were thinking, "Who is that guy – how can he go that fast wearing sandals?"
After about 100 miles, the only problem I had was a mild case of cramping. I kept this at bay by liberally taking salt and electrolyte tablets. I also noticed I was really thirsty and drinking a LOT. We had a scale in the van to weigh me during the race. During long training rides, it was not uncommon for me to loose a few pounds if I did not drink enough. However, when I stepped on the scale at mile 115, I was about 7 pounds heavier than I was at the ride start. I was confused by this, but not concerned because it seemed to indicate that at least I was not getting dehydrated. Plus I was feeling great! I was a few minutes ahead of my spreadsheet predictions, and still keeping pace with the leader. Maybe the cheap bathroom scale fell out of the support van one too many times.
Around 6 pm, the lead rider stopped to switch bikes and I suddenly found myself in the lead. Then the serious climbing started and I just kept inching ahead. I made it over the 9600 foot summit of Boulder Mountain, and by 12:15am on Sunday morning I was leading the race by almost 30 minutes. Not bad after 285 miles and 21,000 feet of climbing. However, even at this point I knew something was wrong. Despite keeping ahead of the competition, I knew my climb rate was far below where it should have been. I was also developing difficulty eating and drinking. Had I stopped at this point and given myself time to recover, it might have been an entirely different race. However, I was unwilling to give up the lead. That is where things really started to go downhill. Everything that is, except the road.
The next 5 hours proved to be extremely difficult. In all endurance events, it is extremely critical and difficult to ingest enough calories (~ 300 calories every hour), water and electrolytes while continually pushing your body to the extreme. I kept getting weaker and basically stopped eating and drinking. When I tried I just got too nauseous. Somehow I kept telling myself I could work through it if I just kept moving. But one thing that never happens on an endurance ride is improving your performance without food or water. Finally at mile 300 I stopped and my crew convinced me to sleep for 15 minutes. However, this was too little too late. I actually managed to ride my bike another 50 miles very slowly, eventually getting passed by the rider I had followed for so many miles. Finally, I just couldn't go any further. When I got off my bike at that point, I immediately started shaking and the crew got me into the van with blankets. They tried to get me to drink small amounts, which led to much throwing up. After sleeping for an hour and a half, I awoke still shaking and still throwing up. I honestly can't remember anytime in my life when I felt physically worse than I did at the city park of Circleville, UT at 6:45 am. I really didn't know what was wrong or how to solve it. We had brought Cindi Staiger's phone number along and had the presence of mind to try and call her for advice, but of course we had no cell phone signal. At this point, the crew and myself were very concerned with my medical condition and were not willing to risk my health or life just to finish the ride. That is when we decided to abandon the race and get ourselves closer to medical options.
So what went wrong? While I may never know for sure, I have some very good theories. First of all, I am almost certain I ingested too much salt and water early in the ride. I have spoken with my doctor and he concluded this is the only reasonable explanation for my weight gain during the ride. Next, I failed to keep eating. While my loss of appetite was almost certainly caused by my electrolyte imbalance, my real mistake was choosing to continue pedaling after this problem occurred. I'm reasonably sure that the lack of food led to hypoglycemia, which led to the shaking, weakness and vomiting that eventually put an end to my race.
In hindsight, I might have been able to recover by sleeping in my support vehicle for several more hours. By the time my support crew returned me to the hotel at 8:30 am, I was already feeling slightly better, but I was still overweight and visibly "puffy" – Sheila said I looked downright beefy. Over the next four hours, I alternately slept and peed until I was almost back to my pre-race weight and feeling almost normal. Had I been on the course, I would have likely gotten back on my bike. I had ideas of asking my crew to take me back to the point I abandoned, but Paul had actually left with his van and went hiking in Zion for the afternoon. Sheila called it "devine intervention". We went out to the finish line at the front of the hotel, and I found it a bit difficult to be in the St. George heat. Could I have still biked? Who knows? David Holt finished at 5:30pm. By 7 pm when we went to dinner, I was able to eat and drink and really wanted to be on my bike.
So what did I learn?
Keen sandals are awesome. I was so worried about my feet being the weakest link for high mileage. My feet never hurt. Yes, you can do real cycling (and touring, and walking and commuting) in sandals.
It is really not appropriate or intelligent to attempt to win an endurance event at a mileage you have not previous attempted. Trying to win this race caused me to make a number of bad decisions. I took too much salt instead of just slowing down when I started to cramp. I didn't stop to rest when I could no longer eat.
Never ever change your nutrition the day of a big ride. I had only used SaltStick pills sparingly during previous long rides. This ride I probably took more than 15 in a 10 hour period. Pay attention to your body. I felt something was wrong at least 5 hours before I abandoned the race. I should have stopped to figure it out rather than hoping it would magically work itself out.
You cannot think clearly after 300 miles on the bike. All of this seems ridiculously clear now, but none of this seemed obvious during the race. As a team we should have known what our primary goal was (winning vs. finishing) and how we would tackle certain situations. We had never seriously considered the possibility that I would not finish. Thus, we were completely unprepared to deal with that situation and come up with alternatives.
If you are having serious problems during a ride, get help. If you can't think straight, rely on your crew. If you have a doctor or experienced friend you can call, do so. If there is a checkpoint nearby, go there and see what they have to say. There will be more resources there (and probably cell phone coverage) to help you decide if waiting, abandoning or going to the ER was the best course of action.
Don't be so quick to give up. Two hours stopped on the side of the road seemed like an eternity to me. But in reality, even after that rest I had still covered 2/3 of the course in 24 hours and still had 24 hours left to do the last third. If you really can't think of anything to do to solve your problem, but still have time, then try doing nothing. A lot of the time your body will sort it out itself.
All of the above rules go out the window if you think your life or health is in jeopardy. In this case do whatever you have to in order to get medical attention.
Although my hopes of finishing (and possibly even winning) the race were dashed, I accomplished a personal best for miles and feet of climbing in a 24 hour period. Luckily, by Monday morning, my electrolytes recovered fully. Then I got an unexpected chance to go home with some added sense of purpose.
At 6 am, I suddenly woke up and felt the need to go to the finish line at the front of the hotel. I found out that the final rider was likely lost on the last section of the course, a portion that goes through a park where support vehicles are not allowed. This section usually takes less than an hour and the rider had already taken over 1.5 hours. I asked the Race Director if it was ok to go out on my bicycle to look for the rider. I got permission and quickly rode off into the darkness. About 4 miles from the finish line, I located the rider who was moving very slowly due to fatigue and confusion. I gave him a pep talk and told him he did not have much time to beat the 7 am time cap. After I finally reassured him that I could lead him and wouldn't let him get lost, he suddenly found renewed energy and fought toward the finish line. I escorted him to the finish line with a mere 7 minutes to spare. So although I did not finish, I did get my picture taken at the finish line with a very appreciative Jeremy Frick. Ultimately, only 7 of the original 13 solo riders finished the race.
It was incredibly disappointing to not finish, but success in ultra-endurance races often boils down to experience, learning from mistakes and learning how to recover during a ride. At 40, I like to think of myself as a very young rookie. The overall winner, David Holt, is 57!!!
In the end, was the race worth everything I had to sacrifice to get ready? Probably not. Will I try it again anyway sometime? I probably will. I just need to find a way to tackle these events without them coming in the way of the truly important things in life. Things like getting a good night's sleep, truly enjoying the path to get ready, and always making sure my wife knows she is more important that even the most serious bike ride.
One more thing I learned: Unless you get paid to ride, there is no such thing as a serious bike ride. If it is not fun to get ready for or to do (or to blog about it afterwards), it is probably not worth doing.
Thanks again for your support and encouragement before, during and after this ride.
Russ Stevens
Click the link below to view my fund and tribute page to my dad, Wayne Stevens.
http://main.acsevents.org/goto/hoodooforyou