Upon arrival at the Belmont Park N Ride by 7:30 am in temperatures in the high thirties, I  wondered who'd show up for the 8am ride when  Vince Cummings, Alison Chaiken, Tom Mac, Christine Nguyen, Stuart Wallace, John Blaine and guest Brice Wu showed up to conquer a day of climbing, which turned out to be pretty nice… 
62 miles, 5600 ft of climbing and a 39-57 degree F temperature range…pretty nice.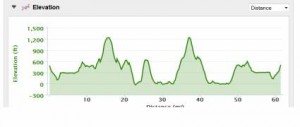 Initially I was shooting for an 85-105 mile route, but the shorter days, questionable weather and big climbs suggested a good December route of 65 miles.  Unfortunately, I had expected rain so I neglected to carry my camera.   Since the elevation profile above nicely depicts the goats, I'll summarize:
Sneath Lane Sweeney Ridge
This was my first time on this 5-rated, three mile goat.  It's a nicely paved trail up to an 'abandoned military base', but has placards depicting some sort of Nike Anti-ballistic missile action from the Cold War.
http://nikemissile.org/links.shtml
Sweeny Ridge in particular can be found here: http://acme.com/jef/nike/sf51c.html
Manor Drive!
This may have been the last time to get credit for climbing the safe and (in)sane Manor Drive in Pacifica.  Although I've never seen traffic on it and it's now nicely paved, it has been removed to make room for impressive goats like Stevens Canyon (560ft in 5.5 mi), as opposed to the wimpy 570 ft. in 1.2 miles (per RideWithGPS) .  To quote newbie Brice, "I never need to do that again."
San BrunoMountain
This is always a fun goat due to its steady grade and views from the top of Radio Road: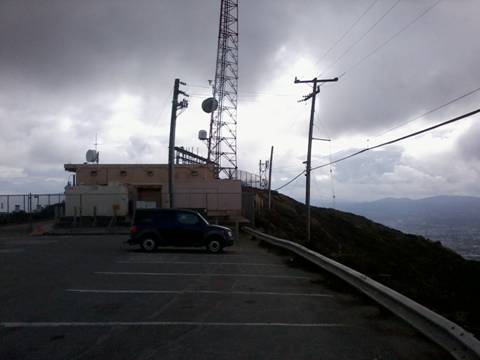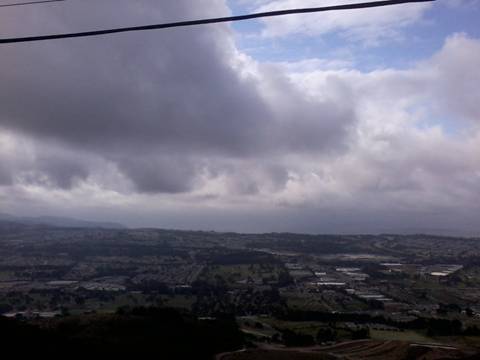 Brice Wu, Stuart Wallace and Alison Chaiken at Radio RdSummit: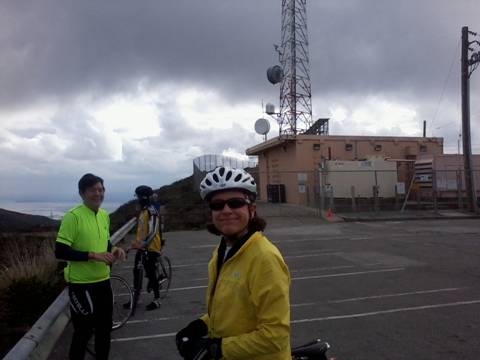 After descending San BrunoMountain, most of the crew opted to stop for lunch.  Appreciating the early day, Tom and I continued to the trail back to the Belmont Park N Ride.